Reviews & Press OLD
---
            Our first post on Wallpaper magazine by Chadner Navarro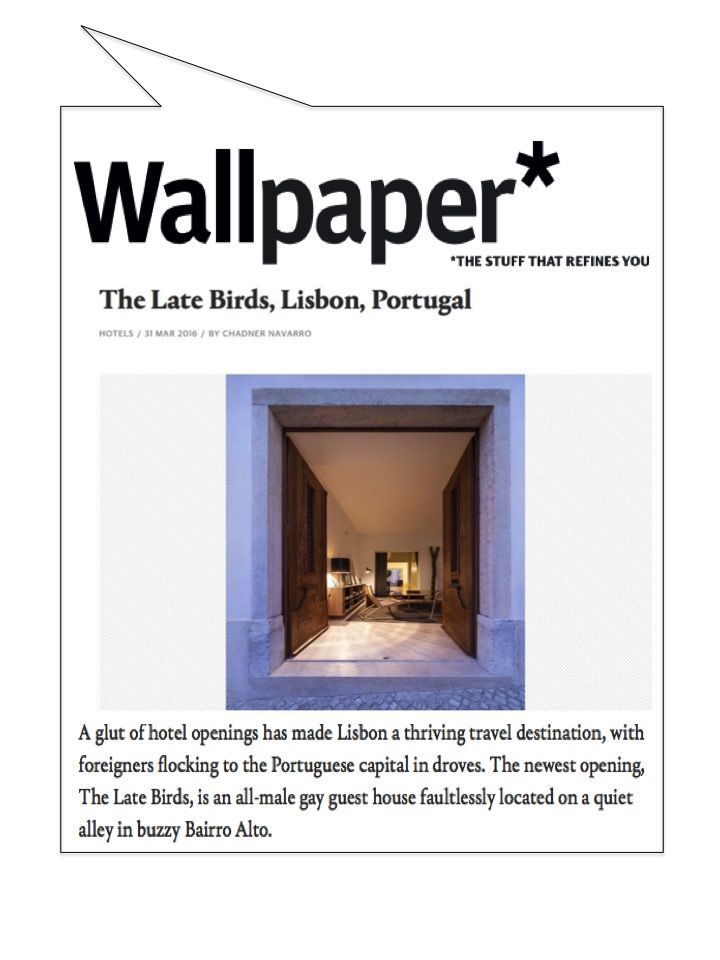 ---
                         Architectural Digest posted an article about our guesthouse.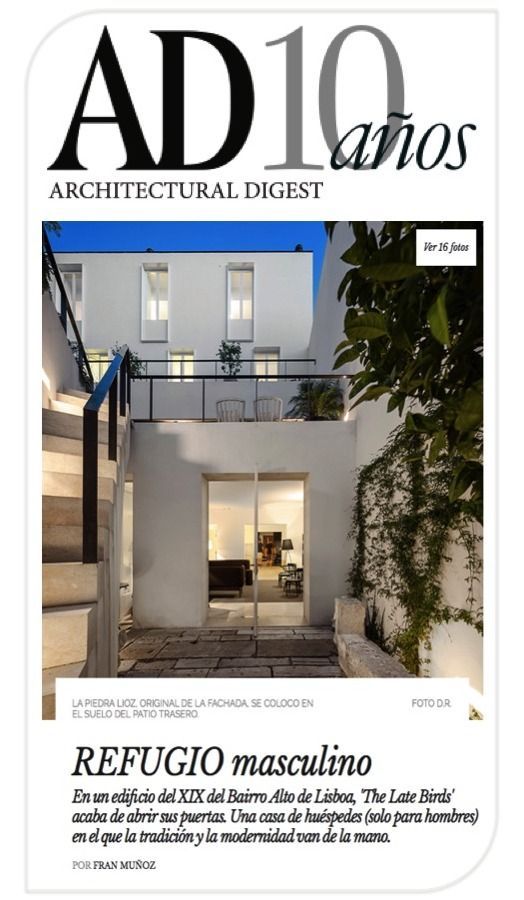 ---
         The Late Birds Lisbon on Gay Star Travel.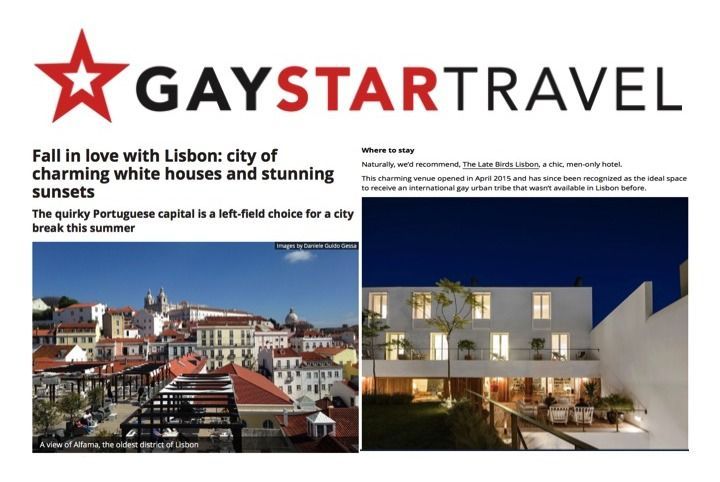 ---
The Late Birds Lisbon was featured in the Special Spring Issue of TÊTU VOYAGE Magazine - April 2015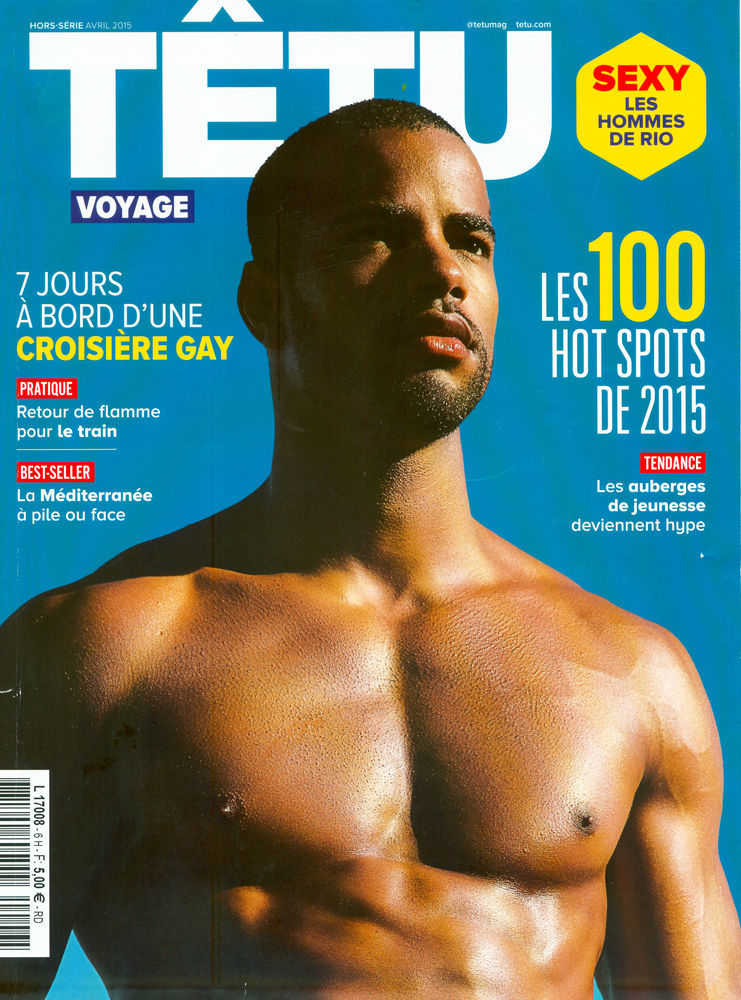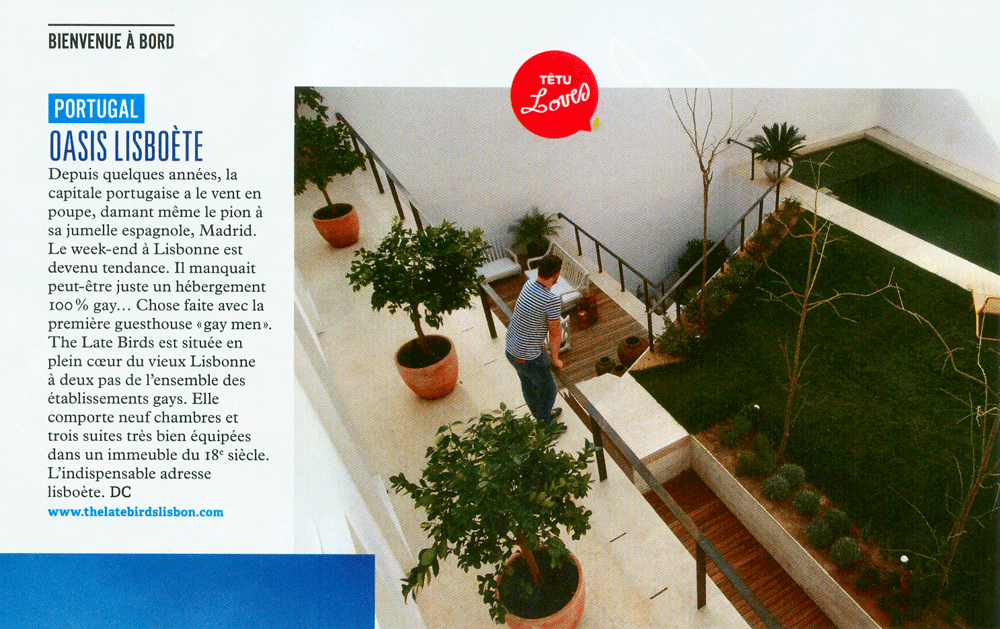 "Travel: Now Is The Time To Visit Gay Lisbon" says South Florida Gay News and The Late Birds Lisbon Gay Guesthouse is listed as "a place to stay" for gay lovers of Lisbon, for those that already are fans of the city and obviously for new discoverers of the city's day and night treasures...
"... We toured a brand new 16-room gay guesthouse "The Late Birds" scheduled to open very soon. Owners Carlos Sanches Ruivo and Duarte Nuno Oliveira Branco are cordial and experienced guesthouse managers and will be living on the premises, assuring visitors of a comfortable stay. The pool is sleek and its adjacent deck is clothing-optional. Relax in the shade of the citrus trees. At dusk, peacocks strut along the tops of the property walls."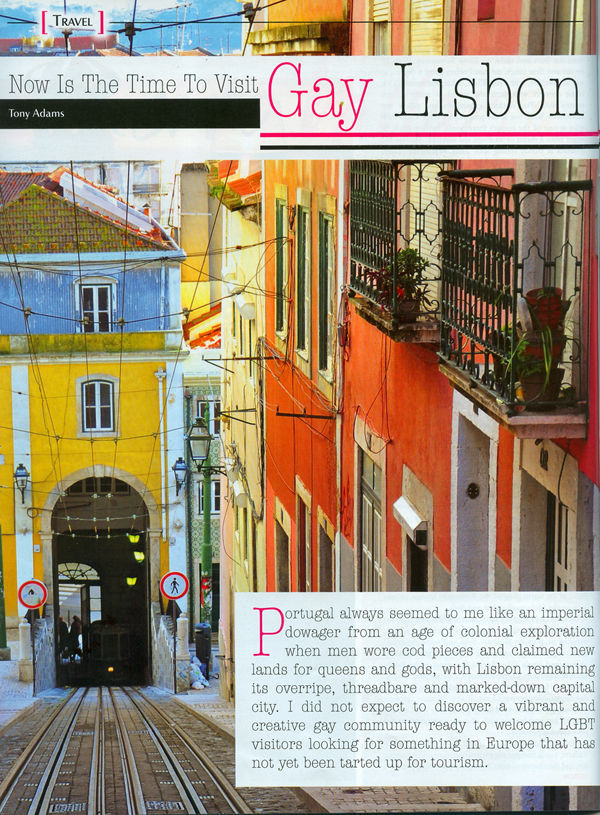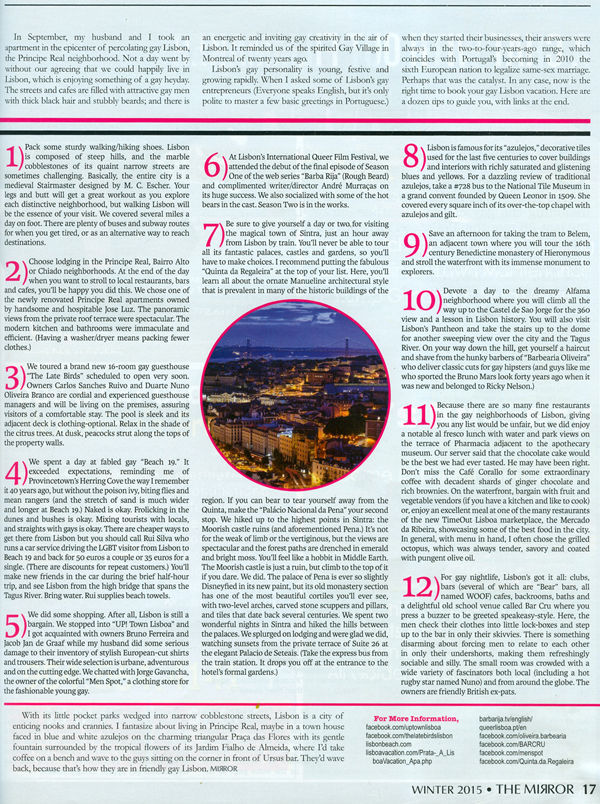 ---
The Late Birds Lisbon is a proud partner and sponsor of Queer Palm Cannes 2015